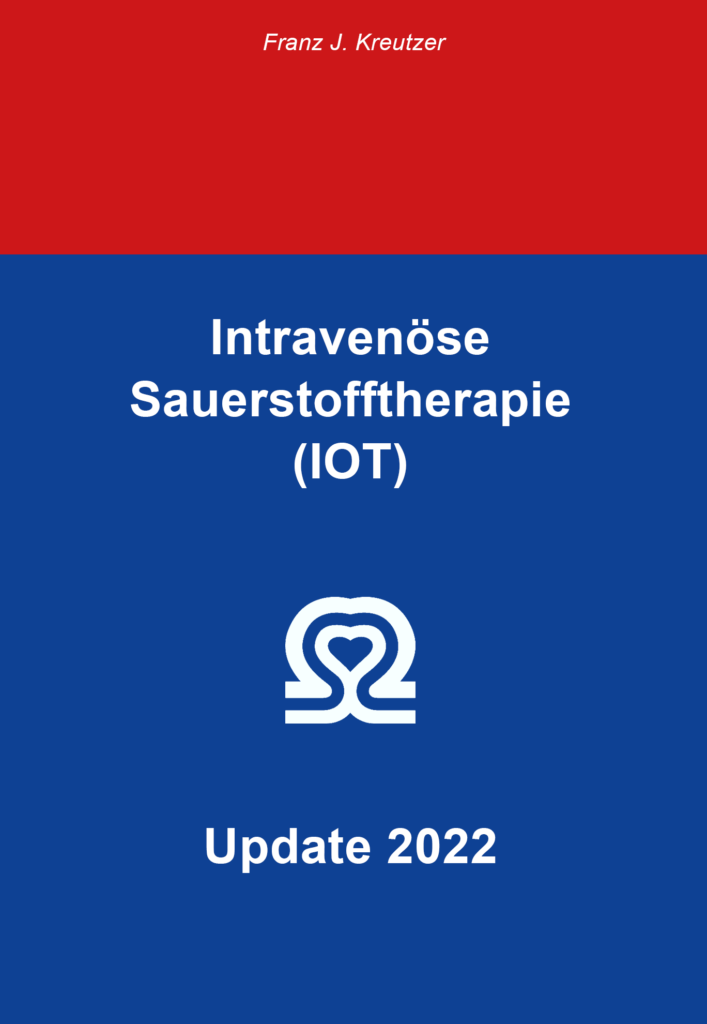 Order "intravenöse Sauerstofftherapie (IOT)" by Franz J. Kreutzer, including update from 2022
The author has treated well over a thousand patients with oxyvenation therapy, including several hundred with arterial circulatory disorders. The treatment successes were so unexpectedly good and amazing for numerous diseases that the author continues his research on the mechanism of action to this day after giving up his practice. He has written down his findings and the experiences of Dr. Regelsberger – the inaugurator of oxyvenation therapy – and other users of this unique method in this book. Numerous reports of successfully treated patients with various diseases illustrate the good effectiveness of oxyvenation therapy.
The order form is currently being updated. Please contact us at

info@oxyvenierung.com

, if you would like to order the books.
You will receive the book by mail at the price of 37.50 EUR* including invoice.
The 2022 update with supplementary current information costs 25.00 EUR*.
Shipping costs 3.65 € for delivery within Germany, to foreign countries more, if necessary please ask.
Delivery time: about 5-10 days after order received
*Price including 7% statutory value added tax.